So You Think You're A Cowgirl?
Yesterday I had the day off, so I headed out to Caldwell, Idaho to see an event that caught my attention on Facebook, So You Think You're A Cowgirl? (gotta love that name, right?) I absolutely love local events, and this one did not disappoint!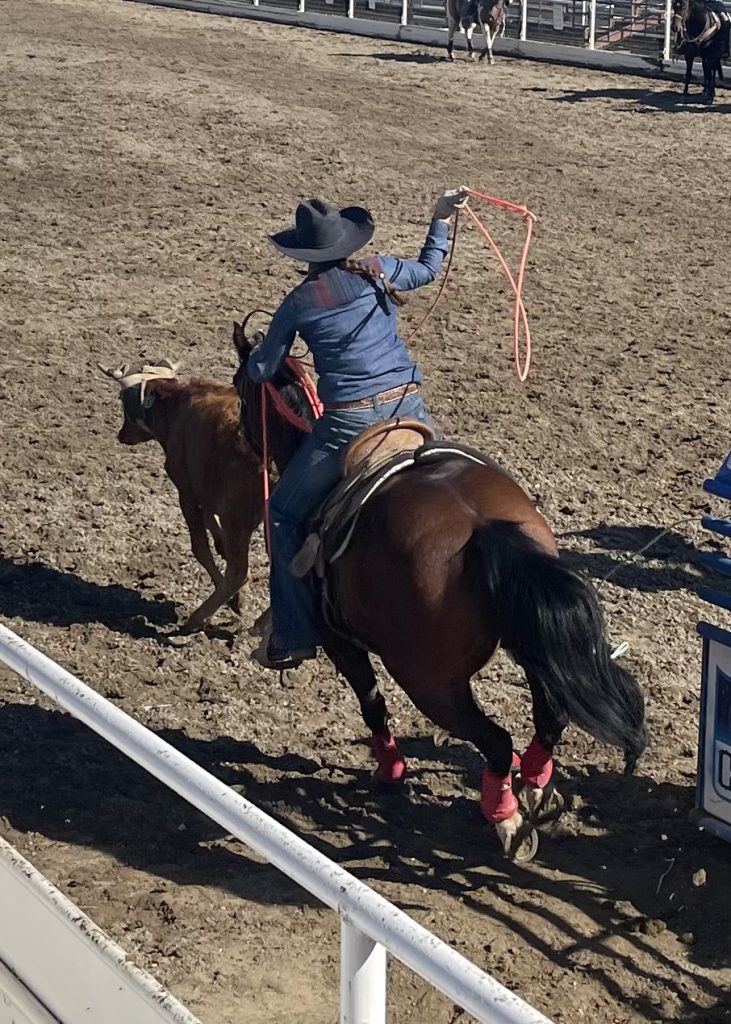 So You Think You're a Cowgirl is a three-day competitive event of women and their horses. Or, I should say ONE horse – no switching out and using multiple horses! There are five timed events: Barrel Racing, Heading, Heeling, Goat Tying, and Breakaway Roping. Five rounds of each over three days; all on one horse. The event was started several years ago by Michelle (Shelli) Scrivner in New Plymouth, Idaho. Recently it has been managed by Lisa Cunningham, who I met and snagged for a few questions.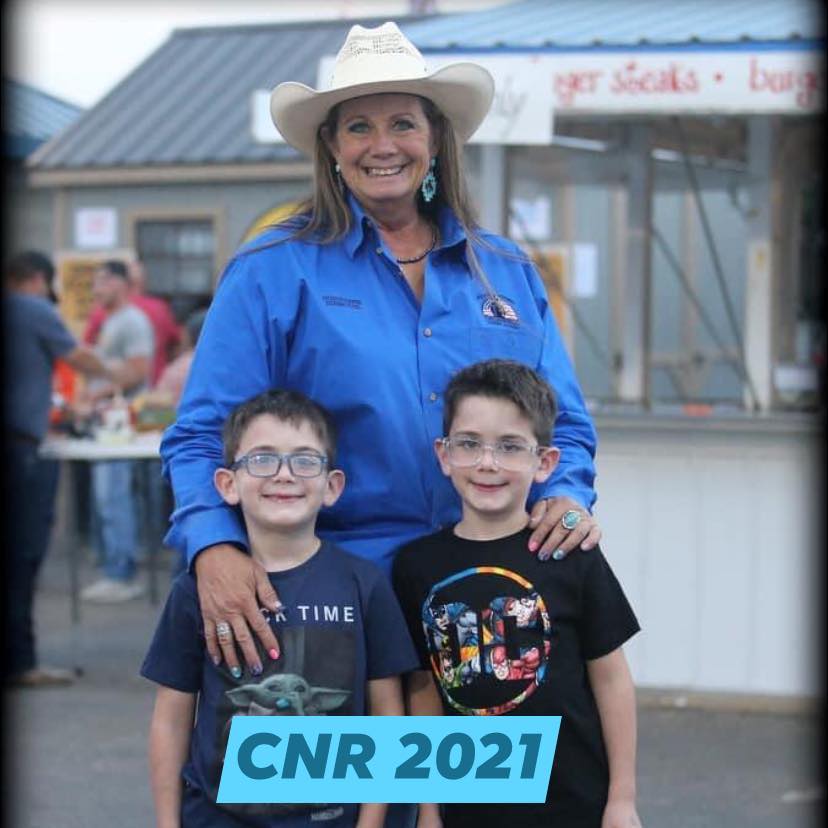 The roster showed 35 contestants. On day one and two of the event, contestants went through two rounds of all five events. On the third day, the winners are announced after one more round of the 5 events. (Are you still with me?)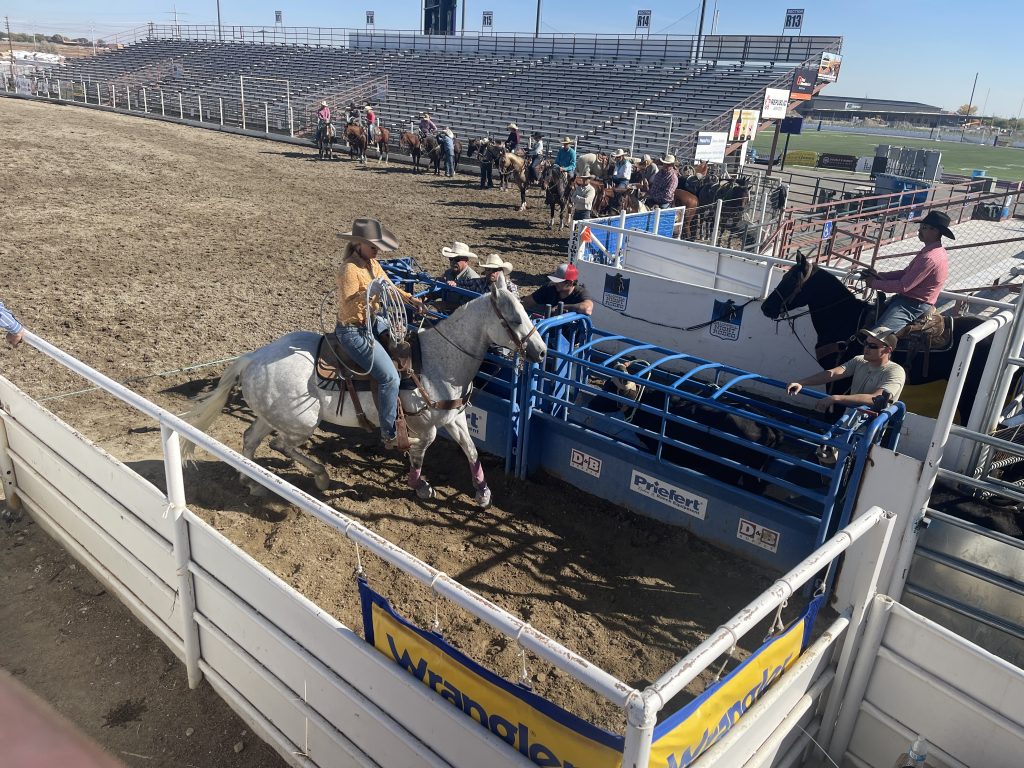 Contestants gathered in the arena off to the side of the gates, waiting for their turn. Many cowboys were also on the field, as they were the partners for the Heading and Heeling events. No shortage of beautiful horses, handsome cowboys, and determined cowgirls on the field!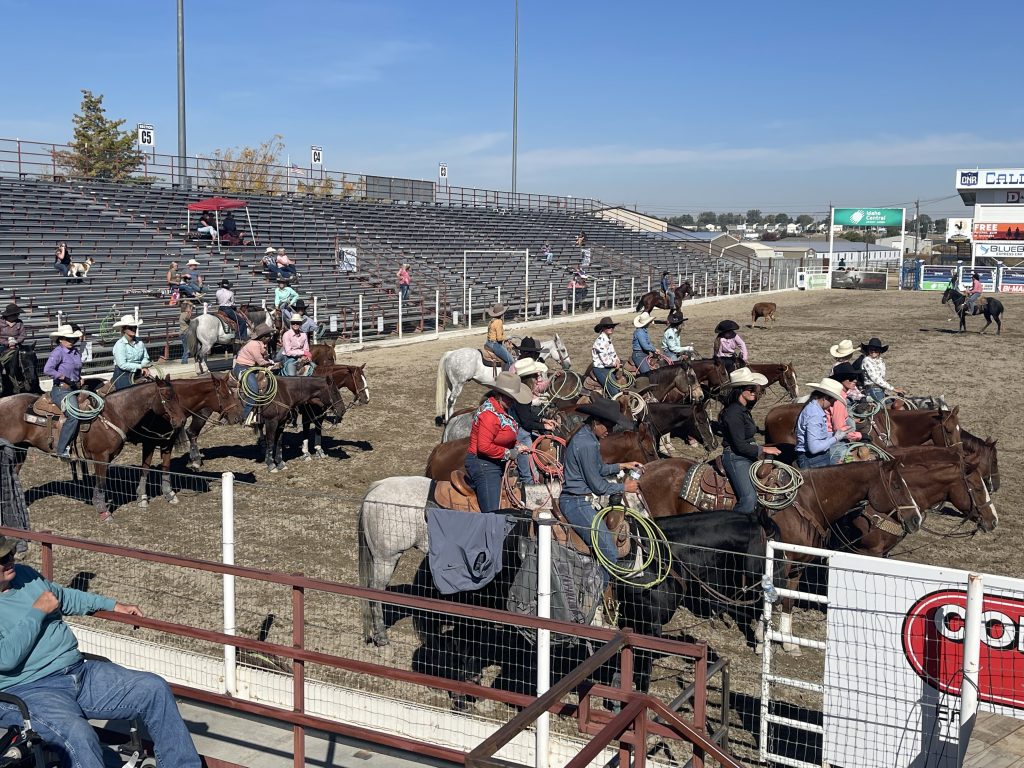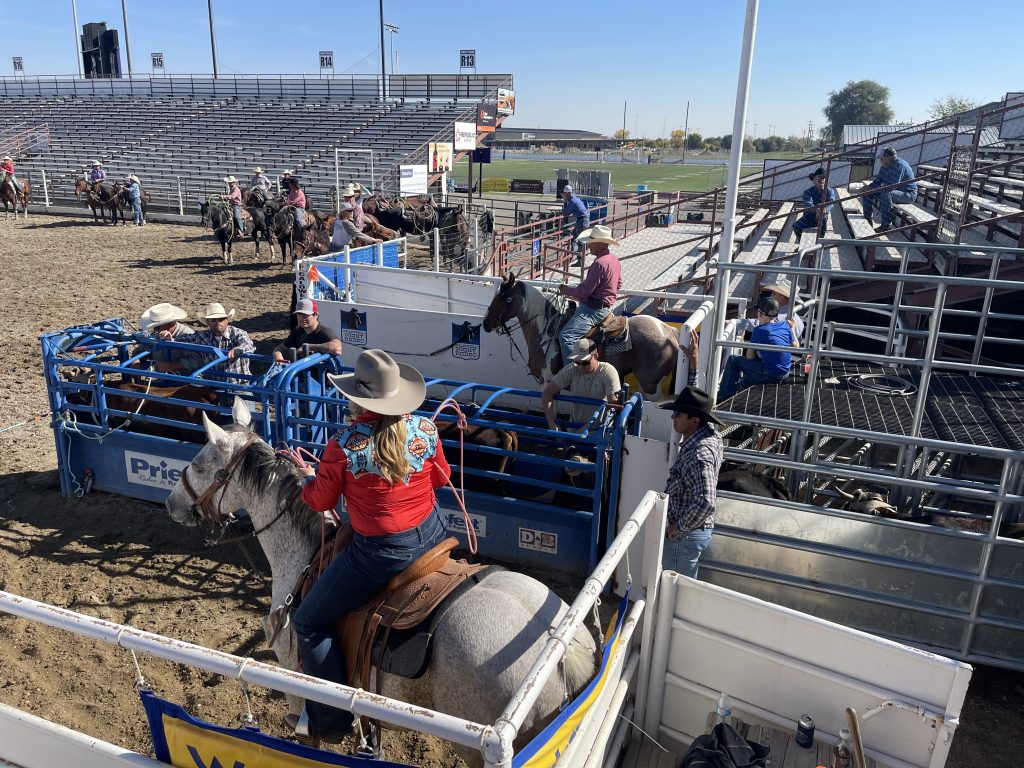 I sat in the stands with the mother and grandmothers of four of the contestants. They were happy to share their daughter's and granddaughter's accomplishments and a little background of the event. The weather was perfect!
This is growing yearly; gathering sponsors, contestants, and publicity. Follow them on Facebook at https://www.facebook.com/Soyouthinkyouareacowgirl to see the results and ranking of all who participated this year!
Well done, ladies!